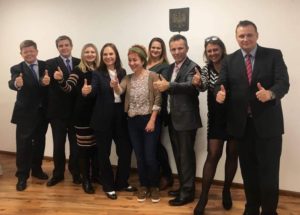 25 listopada 2016 w Hadze odbyło się pierwsze spotkanie bilateralnych polskich izb handlowych i organizacji biznesowych działających za granicą. W efekcie dyskusji, przedstawiciele obecnych dziesięciu izb handlowych podpisali list intencyjny nakreślający ramy ich współpracy międzynarodowej. 
Obecnie na świecie istnieje około 40 Polskich Izb Handlowych i polskich organizacji biznesowych funkcjonujących pod różnymi nazwami. Łączy je wspólny cel: promocja i rozwój kontaktów gospodarczych między Polską a krajem, w którym działają.
Siłą tych organizacji są ludzie doskonale znający lokalne rynki, prawo oraz kulturę biznesową danego kraju, mający wiele ważnych kontaktów w kręgu biznesu, mediów czy środowisku rządowym. Fakt, że często są to osoby, które same prowadzą działalność gospodarczą na terenie danego kraju, sprawia, że znają cały proces działania na danym rynku z perspektywy przedsiębiorcy.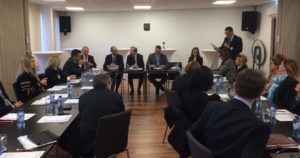 Do tej pory Polskie Izby Handlowe i organizacje biznesowe za granicą utrzymywały ze sobą przeważnie sporadyczne kontakty. Ma się to wkrótce zmienić, ponieważ większość zarządów tych organizacji dostrzegła potrzebę i sens współdziałania.
Podczas holenderskiego spotkania przedstawicieli polskich izb handlowych i organizacji biznesowych działających w krajach europejskich, Stanach Zjednoczonych oraz Ameryce Południowej podpisano list intencyjny dotyczący powołania Stowarzyszenia Polskich Izb Handlowych za Granicą. Jego celem jest  stworzenie platformy do współpracy międzynarodowej, wymiana doświadczeń, wiedzy i kontaktów, stworzenie sieci networkingu Polonii gospodarczej na świecie oraz budowanie pozytywnego wizerunku Polski na świecie. Stowarzyszenie będzie miało niezależny charakter, umożliwiający jego członkom działania w dotychczasowym modelu.